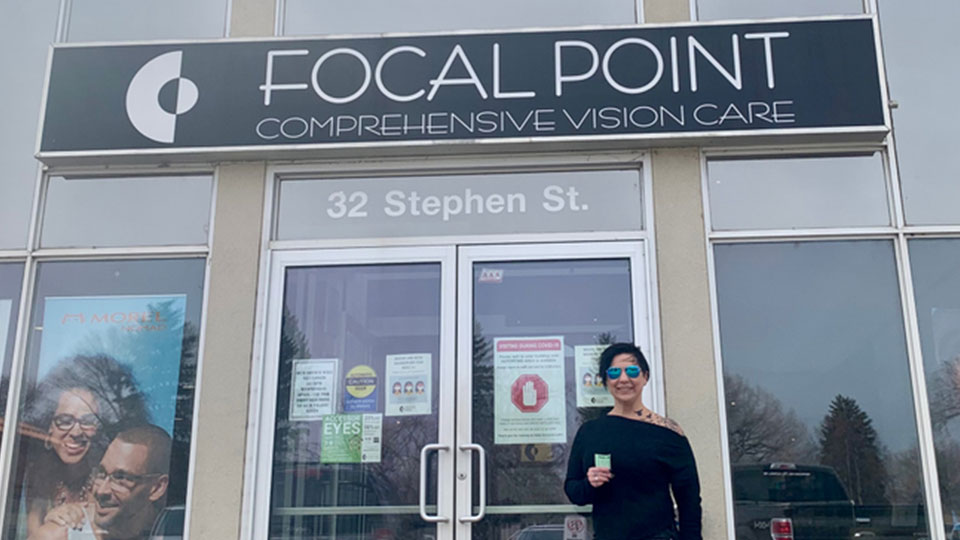 For the month of March, Focal Point and Carman Vision Services held our annual UVandYOU event! UVandYOU highlights the importance of wearing proper sun protection year-round.
Patients enjoyed 25% off all sunglass frames; and were entered in a draw for a chance to win their purchase back. Amanda Heide was the lucky winner of her new Maui Jim's with stunning Blue Hawaii lenses.
As an eye care practice, it's important that we bring awareness to the issue of sun protection. We are just a few short months away from longer days; therefore, patients experience more exposure to harmful radiation. Education on the topic is necessary since exposure to UV is linked to many eye health conditions like Macular Degeneration, Cataracts, Glaucoma, and more. Sharing with the community to not only wear sunglasses, but to be mindful of the quality of the sunglasses you choose is very important to our eye care practice.
Many inexpensive sunglasses have insufficient protection and can cause more harm than good. The shade causes your pupils to dilate allowing more Ultraviolet Radiation (UV) in the eye. When shopping for sunglasses, the label should say 100% UVA and UVB protection. Look for styles with large lenses or a close-fitting wraparound style to protect as much of the delicate skin around your eyes as possible.