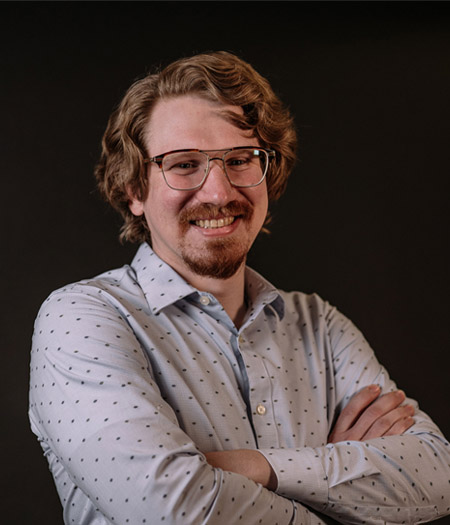 Born and raised in the community of Holland Landing in the town of East Gwillimbury, ON, Dr. Daniel Klauke enjoys a small-town atmosphere.
Dr. Klauke attended the University of Windsor where he received his Bachelor of Science, graduating with honours in Chemistry. He went on to study at the University of Waterloo where he earned his Doctor of Optometry Degree in 2018. Highlights from his time in Waterloo include his Ocular Disease and Therapeutics rotation during which he discovered an interest in treating ocular disease. Dr. Klauke also enjoys working with children and ensuring they have optimal vision to help them succeed in school.
Dr. Klauke has developed a love of the arts through music, theatre, and dancing. He hopes to continue having his hands in "many different pots" as he begins his career in Morden. If you don't see him in the office, he may be out at the curling club, playing volleyball, or volunteering with local theatre companies.
Fun fact: Dr. Klauke likes to challenge himself and try new things like the time he joined the Cheerleading team in the 8th grade. Go Hurricanes!
Skip to content