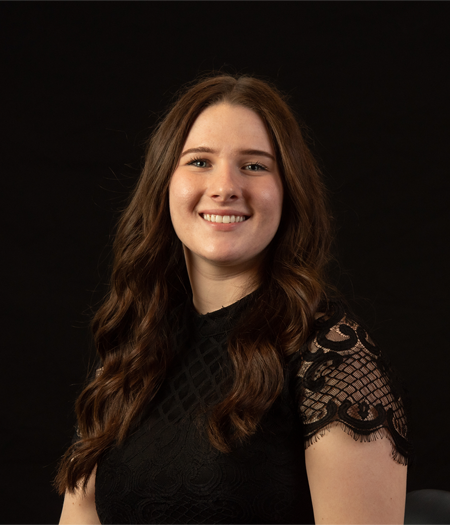 Reghyn joined our team as an Eyewear Consultant in 2021. She has worn glasses almost her whole life, so helping others find great fitting glasses is something she has a passion for. Around the office, some describe her as a "mum of six" with her thoughtfulness and willingness to help others.
In her spare time she enjoys painting, hiking, and getting coffee with friends.
Fun Fact: Reghyn experiences Synesthesia; in other words, she associates words with colours! For example Carman Vision Services is dark green and yellow, and her name is blue, yellow, and pink! Next time you are in a frame selection with Reghyn, ask her what colour(s) your name is!